Creative Direction / Design / Branding / Typography / UI & UX / Strategy / Entrepreneurial Venture / Pitching
Basicly is a mobile app creating more personal ways for women to shop for the foundation of their wardrobe online. But what's more, is Basicly is an opportunity for women to find their best fit through similar, everyday women who have found what works.
Women are able to shop through everyday women who share similar body types, height and preferences to jeans and t-shirts to them. This helps women find the best basics for their wardrobes, as well as helps them to understand the sizing of a particular item. Users can take the knowledge they have gained through shopping on Basicly with them when they are redirected to purchase an item directly on a brand's platform.
Basicly's aim is not only to help women shop smarter and better for themselves, but to help brands and retailers eliminate costly returns by creating a human-centered approach to sizing and fit. Eliminating returns on both ends would mean more happy customers and huge savings for brands in shipping costs alone.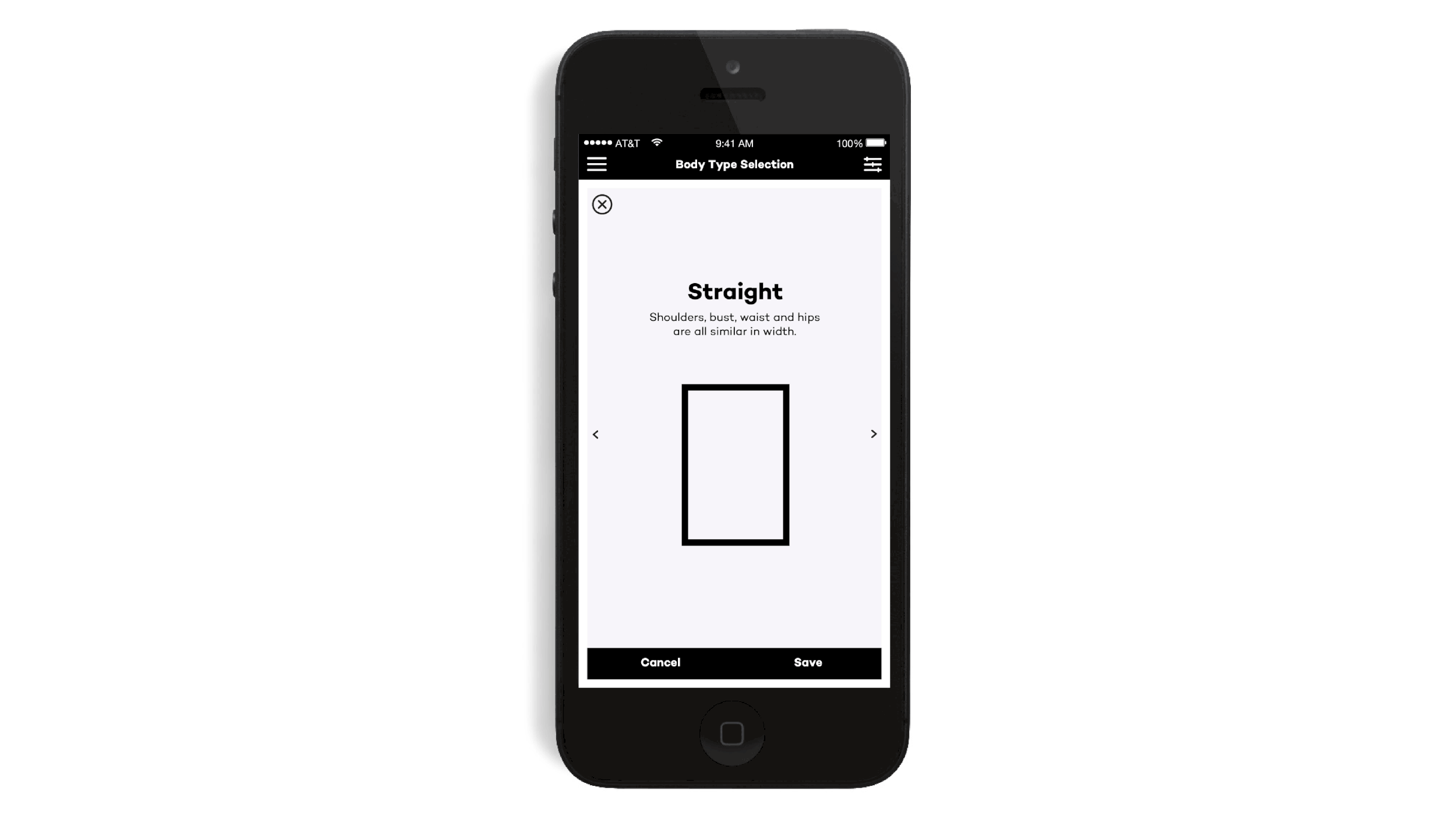 Users have the ability to filter their shopping experience by their body types, and be matched to women who share only a similar body type to them.
Women are provided with a simple guide for buying, which tells them whether the women in the photo, who is similar to them in shape and preferences, had to buy a size up, a size down, or maybe she found that time to fit true to size.
Kaitie Trout : Basicly Pitch
To learn more about Basicly, please watch my pitch at the SVA MFA Design Thesis Forum.