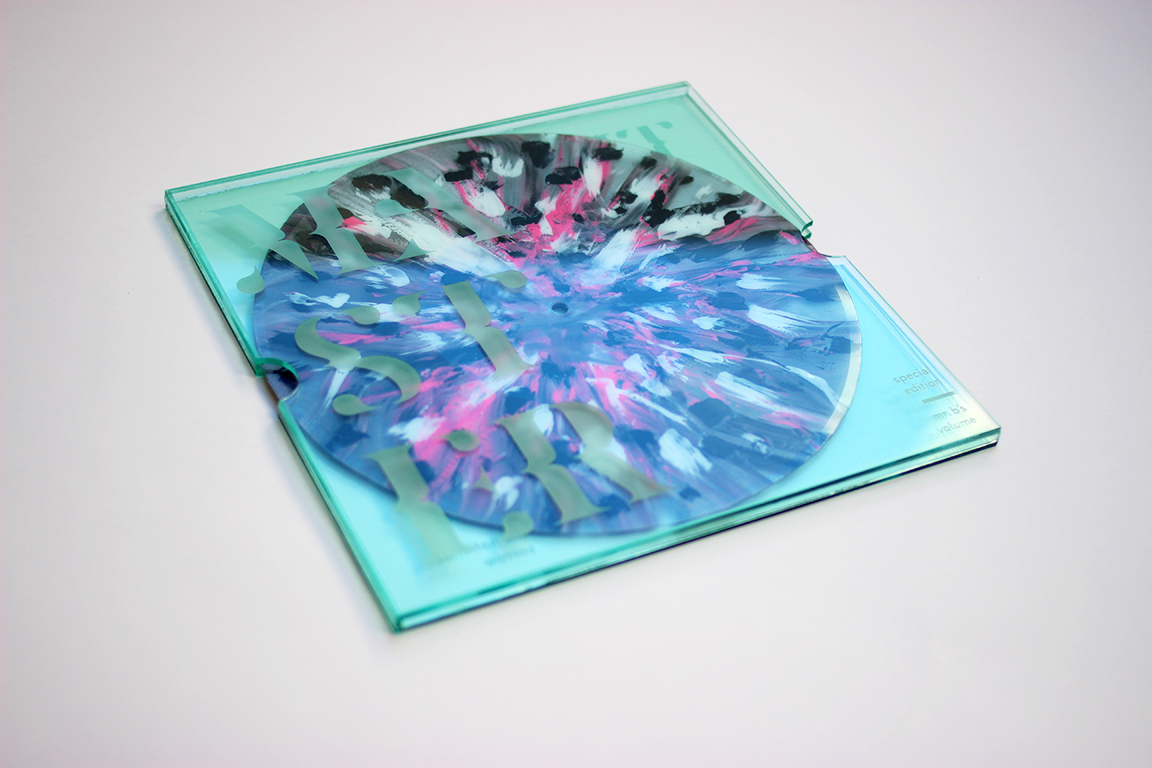 Design / Typography / Packaging / One-Off
Master was made as the first project in Stefan Sagmeister's class, Can Design Touch Someone's Heart? in SVA's MFA Design program. The first project was to touch the heart of one person with design. I chose to touch someone who made such an impact on my life as a designer, my teacher and mentor from undergrad, Tom Bejgrowicz.
Tom has spent so much of his life as a designer making things for bands and the music industry. One of the things we shared often with each other was music, and even after I moved on from undergrad, he continued to share music with me.
I decided to make him his own one-of-a-kind record with all of my favorite music he introduced me to over the years, cut by hand into the vinyl. I worked with someone in Denver, CO to create 2 records (one for him and one for me), each made by hand so they looked similar, but still unique. I wanted this hot pink, white and black record to shine, so I built the sleeve of each record out of transparent green plexi-glass with the title, Master, and all of the tracks laser-etched into it.